September 2023
COMEA completed the Commissioning of the first Submarine Cables Degassing Vessel supplied and installed in NKT Cologne factory.
The TOC (Test on Completion) has been performed during the first half of August.
A specialized team composed by COMEA and NKT engineers tested all the functionality of the machine in stand-alone and in production mode including all integrated support equipment such as jib crane, caterpillar and methane level detector. In detail has been verified:
• Lid Lifting up
• Lid Lifting down
• Cable Take up
• Cable Lay down
• Laying arm functionalities
• Heating
• Cooling
• Safety system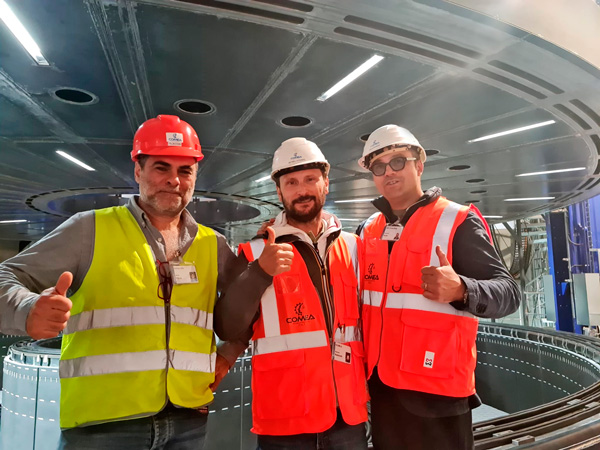 Test has been successfully passed showing a significant increase in machine performance compared to installations completed in 2022 at the Karlskrona plant.
During the commissioning it was tested also the Jib Crane GH included in the COMEA's supply. The functionalities are to pick up of tools and materials from the ground floor to the operator level and handling of holed floor for cleaning and maintenance of the vessel.
The complete machine has already been taken over and in the next days NKT will start production with the first degassing vessel able to be filled with 800 tons of HVC cable.